Post Graduate Diploma in Business Administration (PGDBA)
Introduction
The PGDBA programme gears students to become successful leaders in any type of organization, from a multinational company to a fast-growing startup, or a business of their own. Building on skills and insights gained during the PGDBA programme, our candidates make significant contributions in every sphere of management and business, in virtually every corner of the world. Our student community consists of fresh graduates aspiring to start a management career, entrepreneurs who wish to gain a competitive advantage and also working professionals aspiring for career advancement or seeking new employment opportunities. It is in the Modular Pattern.
Overview
The 'PGDBA' Programme has been carefully designed, in order to impart the necessary, basic managerial & leadership skills and bridge the gap between the expectations of the Industry and the actual attainment by the student. This Programme is well designed with a unique combination of different management subjects and tailor-made to suite the demands of the Industry today. This combination is a result of a well-thought process which ensures a student to take the first step towards pursuing his choice of specialization in the ever expanding vast field of management. The choice may be from Marketing Management to Finance Management, from Human Resource Management to Operations Management and so on. Hence the PGDBA program really helps the students to explore their job opportunities creating an 'edge' over other graduates who compete with them in the placement arena.
Duration
The duration of the PGDBA programme is of 2 years.
Eligibility
Graduate in any discipline, from a recognized University.

---
Other Management Courses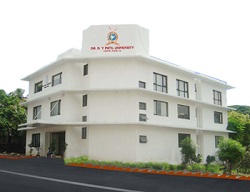 We are offering wide range of managemtns courses. We have courses is masters, PGs and diplomas as well. We have different streams in all of masters, PG and diploma courses
Other Courses
Faculty of Medicine